"Dennis Dread writes
like an avalanche of
joy...Totally sweet!"
— Fenriz

"Holy fuckin'
hellhammers...Can
you say cult classic?!
— Chris Reifert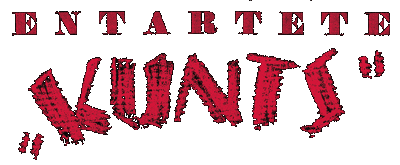 Entartete Kunts is a spectacular collection of totally unbridled underground artwork written and curated by Dennis Dread and featuring 42 artists from all corners of the world! 340 pages of full color artwork, bound in either embossed hardcover with dust jacket (limited to 400) or beautiful softcover with french flap jacket (limited to 600). Can be shipped signed or sealed. Please indicate if you would like your book signed when you check out.
Softcover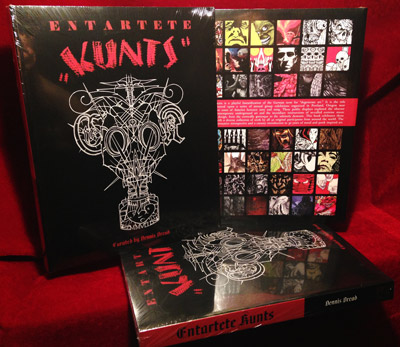 Hardcover