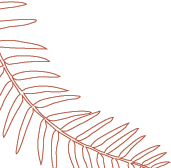 What To Expect From Your Free Face-To-Face Consultation
An initial consultation is like a two-way interview; it's a chance for us to get to know each other a little bit, ask each other questions and decide if starting therapy together feels right or not. I'll be asking you why you are seeking therapy and what you are hoping to get out of it so that I can let you know if I think I have the experience and expertise to be of some help to you. And you will get to decide if you would like to try meeting for therapy or not. If you don't want to, or don't feel the connection between us is enough to give therapy together a try, that's alright; it's important for you to find a therapist you feel comfortable with and I may or may not be that person. If you decide you would like to start therapy together, we will also discuss the cost of each session so that you know that before you arrive to your first session.

I have a confidential voice mail system and will make every effort to return your call within 24 hours.

What To Expect From Your First Few Sessions
The first few sessions of therapy generally consist of getting to know one another better and deciding what the goals of therapy will be. I'll be asking lots of questions to learn more about you and your life experiences and you'll have the chance to experience me as a therapist and the way that I do this work. Most people find the beginning of therapy enjoyable and hopeful, even if they are starting therapy because of painful or stressful situations in their life.

Here's just one more thing you might find helpful to know about your very first session: the very first thing I will ask you to do is to read and sign a couple of forms. This process is called informed consent because the longest of these forms gives a nice clear overview of confidentiality, the risks and benefits of therapy, etc., and this usually takes about ten minutes. You are welcome to read these forms ahead of time.


Specialties
Substance Use & Abuse
Lesbian, Gay & Trans Issues
Relationship Issues
Dual Diagnosis
Family Conflict
Peer Relationships
Self-Esteem
Self-Harm
Chronic Relapse
Bipolar Disorder
Depression
Anxiety
Gender
Lesbian
Gay
Bisexual
Heterosexual
Polyamory



Office Hours
Mondays 10:00am to 8:00pm
Tuesdays 10:00am to 8:00pm
Thursdays 10:00am to 8:00pm
Fridays 10:00am to 8:00pm


Fees
Individual Sessions: $130 per 50 minute session
Sliding Scale: I provide a portion of my services on a sliding scale (typically $80-100) for those who need it. Please don't hesitate to call and discuss your current financial situation. Consultation: Free 20 minute consultation


Client Focus
Female
Male
Trans
Non-Binary
Young Adults
Adults

Finances
Accepts Credit Cards
Yes
Accepts Insurance
Cigna & MHN