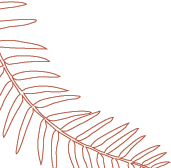 Therapy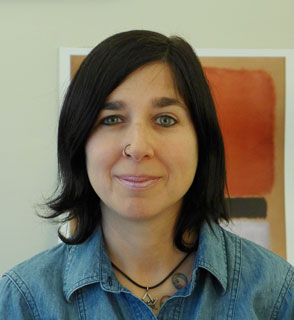 The most challenging tasks in life are relational and a healthy person is, first and foremost, authentic in the way they relate to self and others. All efforts to create change need to focus on health and possibilities. Communication, awareness, acknowledgment, flexibility, and acceptance of self, other, and context are the processes I most enjoy working with. My approach is non-judgmental, compassionate, engaging, instructive and supportive. You and your life experiences are the focus of therapy. Coming from a mainly psychodynamic background, I feel that both the past and the present affect who we are. The past can be very helpful for understanding our present situations and the ways we negotiate them. My personal philosophy is that being able to trust yourself and your own decisions is invaluable.
My theoretical approach includes psychodynamic, humanistic/existential, family systems, narrative, interpersonal, and even a little cognitive behavioral. I find it helpful to be able to use so many different and wonderful theories because I feel I am better able to tailor therapy to you and your needs.
Over the past eight years I have worked extensively with substance abuse issues, lesbian, gay and heterosexual relational concerns, communication issues with loved ones, and the individuation of adults in difficult family situations. I specialize in reducing harm, especially if you are using substances, improving emotional intimacy with family and friends, as well as sexual and emotional intimacy with partners, and looking into the ways that accepting certain roles and rules have affected your life. I also specialize in learning and practicing dialogue and conversation so that you feel you are able to convey thoughts and ideas successfully, and finding ways to set firm and graceful boundaries with the people in your life, even with family members.
Therapy does not have to last forever; it is a specific collaborative, dynamic, and authentic environment that lasts as long as you and your therapist feel you are benefiting from this experience. Many people find shorter term therapy with a very specific focus to be the most beneficial, while others prefer longer term work for creating even greater self-awareness. My aim as a therapist is to help you become more actively aware of your own processes so that you can reshape them, take them back into your life and use them to find more laughter, joy, comfort, and emotional safety with yourself and with others.
I look forward to speaking with you.




Specialties
Substance Use & Abuse
Lesbian, Gay & Trans Issues
Relationship Issues
Dual Diagnosis
Family Conflict
Peer Relationships
Self-Esteem
Self-Harm
Chronic Relapse
Bipolar Disorder
Depression
Anxiety
Gender
Lesbian
Gay
Bisexual
Heterosexual
Polyamory

Years in Practice
11 Years
School
New College Of California
License No. and State
MFC51137 California